Fun Karts - BUY ONLINE & SAVE!!!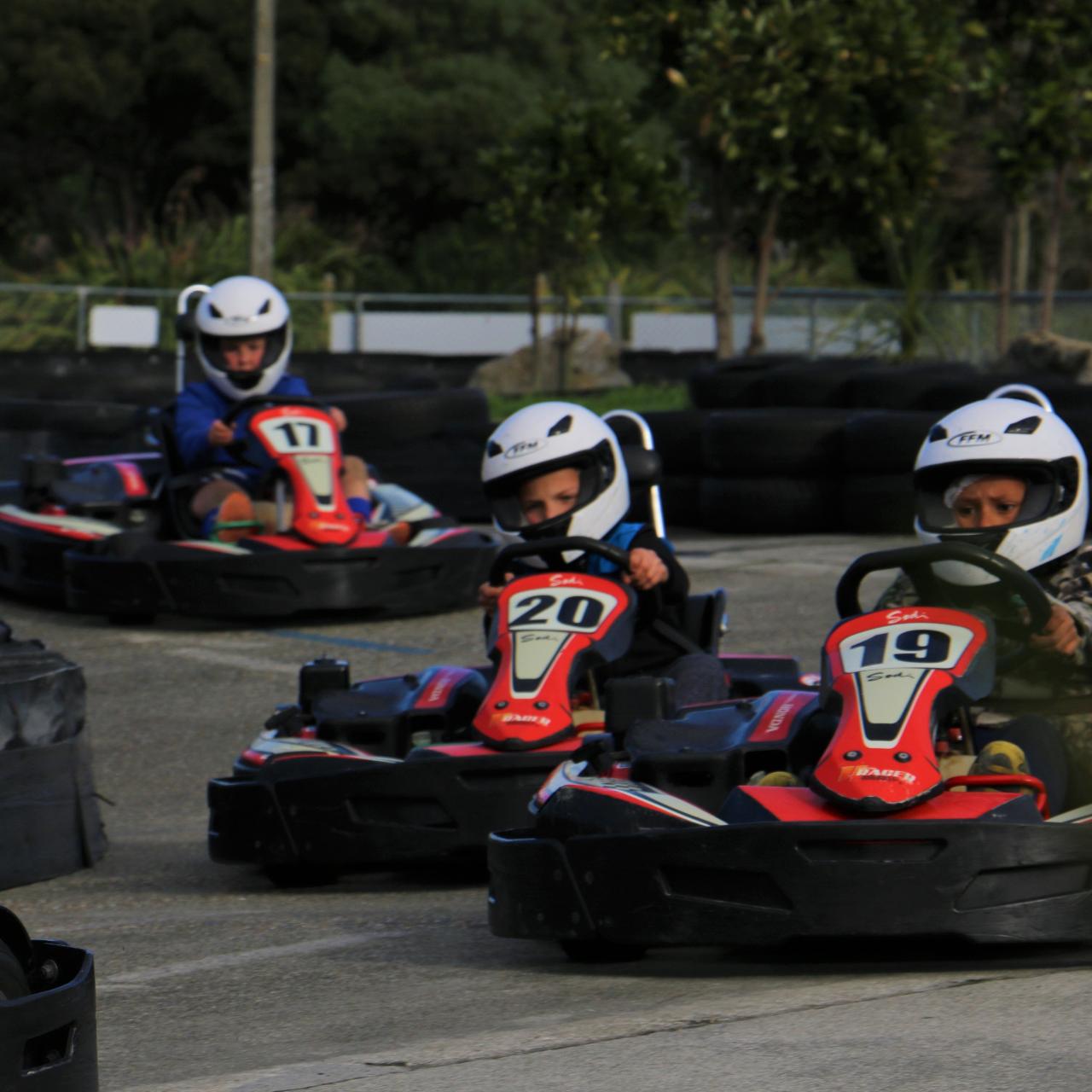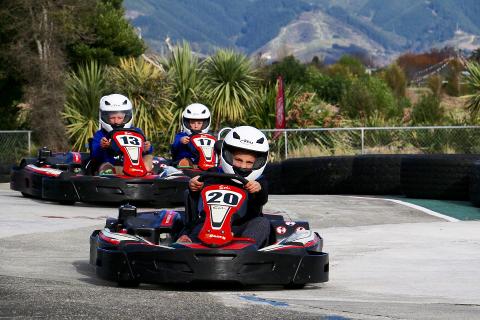 Duration: 10 Minutes
Location: Nelson, Nelson
Product code: Fun Karts
Drive our Sodi Fun Karts, available to kids and adults, anyone 7 years or older.




All options are priced per person
Sessions available are
10 minutes
15 minutes (This option is not available December 28th to January 7th)
Plus Multi-rides
2 x 10 minutes
2 x 15 minutes
We have 10 Fun Karts and 3 Two Seater go-karts (Two Seaters are for an adult over 18 years driving and a child 3-8 years).
Limited to 12 karts per session.

Please note: Our Fun Karts do not race with our Pro Karts.
Small Fun Kart bookings.
Small group bookings (less than 6 Karts)
unfortunately, do not have priority during our peak times (Mostly Summer holidays). If you book a Fun Kart group during our busiest hours you may have a 30-40 minute wait as we attempt to sell the other available seats in your race.
This is due to the small peak window we have each week, economics and the popularity of our Pro Karts dictates the majority of our races. If you would like more clarity on your Fun Kart booking please call us and we will try to direct you or book you with another Fun Kart group (To full more seats in the race).

We apologise in advance for any delays.


During the peak summer holiday period and other peak times we reserve the right the change your option to better suit the flow of our queue, E.g. In extreme peak times we often only run 10 minute rides, so 15 minutes would be changed to 10 minutes or you may be given the option to upgrade to two 10 minute rides. Also 2 x 15 rides would be changed to 3 x 10 minutes. This extreme peak period usually end around January 10th.